Read this before sending any submission:

I don't work with artists that I don't like.  This is a firm rule that I adhere to.  My second rule is "if it isn't fun, it isn't something I want to do."
We are looking for partner artist/musicians in the music business. We want to make money because you make money. We learn from each other. We grow because there is something about working together that makes us both do better.  So, it's tough to find just the right artist.

You don't take on a partner without really knowing he or she pretty well. There has to be drive,  supertalent and a lot more. And you have to like them cause you'll be working together for years.

We have a submission procedure outlined in the Get Signed Section. Follow it and we give you and your music a look and a listen, that starts the process and conversation about whether or not we want to be partners. Do it like we ask and I promise it will get listened to and considered.

DO NOT SEND A NOTE FROM THE CONTACT PAGE: "LOOK AT MY MYSPACE PAGE, or "my web site,"  and give me a LINK.

Do not HAVE ANY POSSIBLE EXPECTATION THAT WE WILL EVER LOOK AT a link OR GIVE IT ANY CONSIDERATION.
 
Won't happen!
You're wasting your time and ours.
It takes so little time for us to hit DELETE
on submissions that don't follow instructions.

We figure that if we follow the link it takes a lot of our time to listen and look,  and all the work is on our part. Partnerships where one partner does all the work aren't good partnerships.
 
The process tells us you can follow instructions and are really serious about considering us and you want us to be serious about considering you.


We think if you don't follow the procedure:
Maybe you can't read. Illiterates don't often make good partners.
 
I could be you're too lazy to do what we ask. Partnerships with lazy people don't work well either.
 
Then there is always our favorite....Your ego is so big you feel your art justifies you doing it any way you want. We really don't want to be your business partner. If you're so big why aern't we writing you?

We know this information won't stop you.  Some of you'll still send it. STUPID PEOPLE DON"T MAKE GOOD PARTNERS EITHER.



If you want me to listen to your music and/or consider you for managment or the label please follow the instructions found on the site under "Get Signed."  If you submit your work this way we will definitely listen and consider you.

Just sending me a link to your site or myspace page will not get you seriously considered. All it shows me is an indication that you don't follow instructions. That won't make me want to work with you.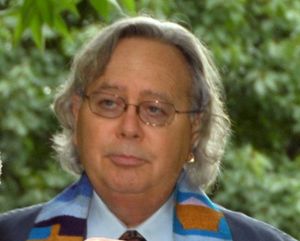 Dr. Charles "Max" E. Million
(yes I'm an old fart now. Can you deal with listening to a guy who could be your granpa?)

American Eagle Recordings
12 Lake Forest Court West
St. Charles, MO 63301-4540

Local Phone: 636-925-1703

Toll Free Phone: 888-521-8146
Fax 636-724-1325

info@americaneaglerecordings.com          americaneaglerecordings@earthlink.net

Follow American Eagle Recordings on  Facebook and Twitter.
 
Yes, I know. You don't have to tell me. Others before you already have.  I have attitude. I'm not really arrogant but you wouldn't be the first to tell me that I am, because of the submission policy. But it's my time. I'll spend it like I want to.